Curb & Sidewalk Construction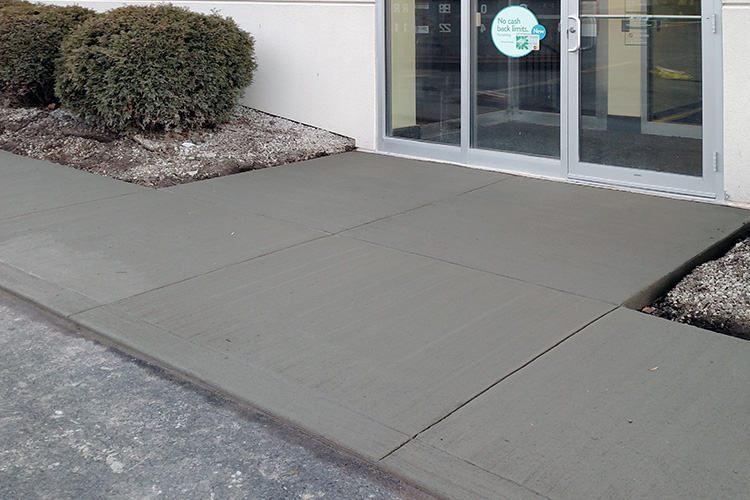 Curb & Sidewalk Construction by Domenico Concrete
Safety, proper drainage, and aesthetics are all important for sidewalks and walkways leading to and from buildings. At Domenico, we've repaired many sidewalks plagued by ponding water, including those abutting buildings. In such cases, its even more essential to have an Domenico's experience to grade, drain and concrete those areas to ensure proper water flow.
Domenico Concrete regularly constructs handicap-accessible sidewalks, including curb ramps within public right-of-ways. Plus, we repair city curbs and sidewalks as well as those located in private and public parking lots.
Give us a call today today to discuss your project!